When it comes to the personal touch, Pretty and Personalised Ltd has it covered with a website offering everything from personalised handcrafted wooden photo frames to personalised teddies and hair brushes.
So when the company, run by husband and wife team Brandon and Lisa Hennessy, were looking for an accountant in 2020, they wanted a bespoke package with a personal element.
"We are a small business so we needed a bespoke type of support that is timely, at an affordable price. And Turas have done that for us allowing us to spend more time on other areas of business," said Brandon.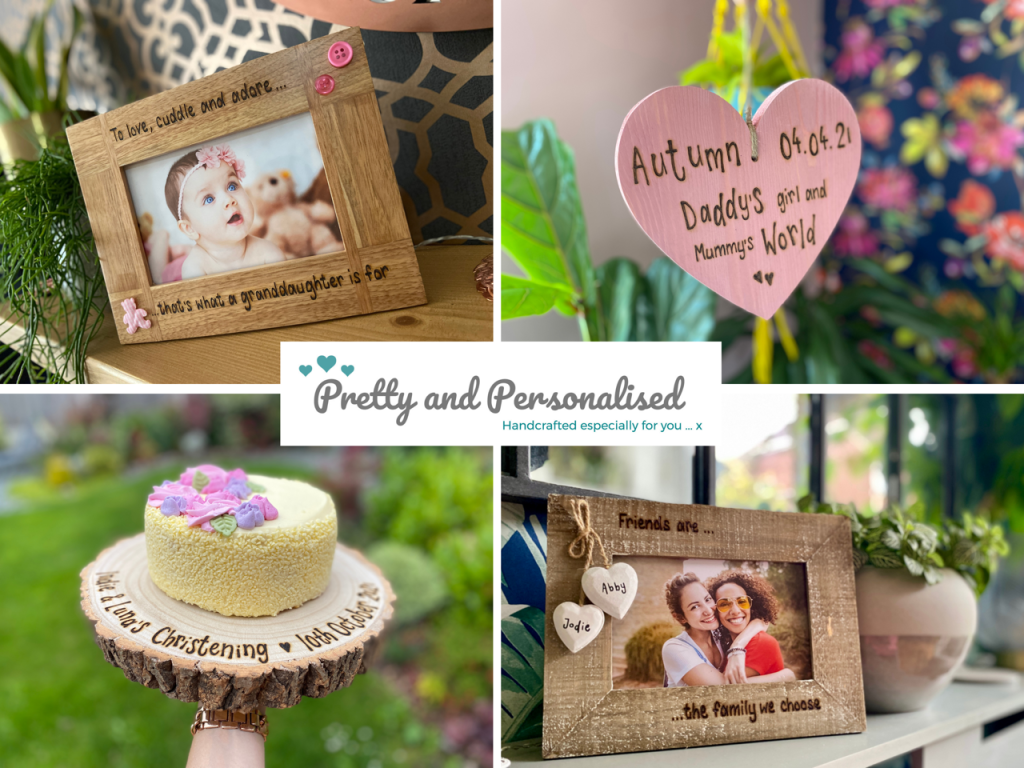 Lisa set up the business in 2010 as a sole trader and Brandon joined her in 2020, turning it into a limited company. They run the business together, with their 17-year-old triplet sons helping at the weekends.
The business has grown over the last 11 years to focus on personalised gifts for all ages and interests. Pretty and Personalised Ltd's range includes hand engraved wooden chopping boards, rolling pins and even hammers all available through its website at www.pretty-and-personalised.com
The growing business and move to a limited company prompted the couple to search for an accountant to give them expertise and support.
"I researched local accountant companies and arranged to have a meeting with three of them. Turas presented themselves to be the ideal choice for our business," said Brandon.
Pretty and Personalised signed up with Turas in July 2020 and the company now handles the accounts, payroll, annual tax returns and VAT for the business and is on hand for any financial advice it needs.
"Turas gave us full financial support in setting up the business as a limited company and took care of various task in the setting up. They made the process stress-free. Since then they have helped make us efficient on the finance side, which is so key for a small team where time is precious.
"They explain things in line with your level of understanding on the subject you are discussing and are more than happy to go over anything again if you don't understand. We have found them to be a professional, very friendly team, which was just what we were looking for. We would recommend them without hesitation," said Brandon.